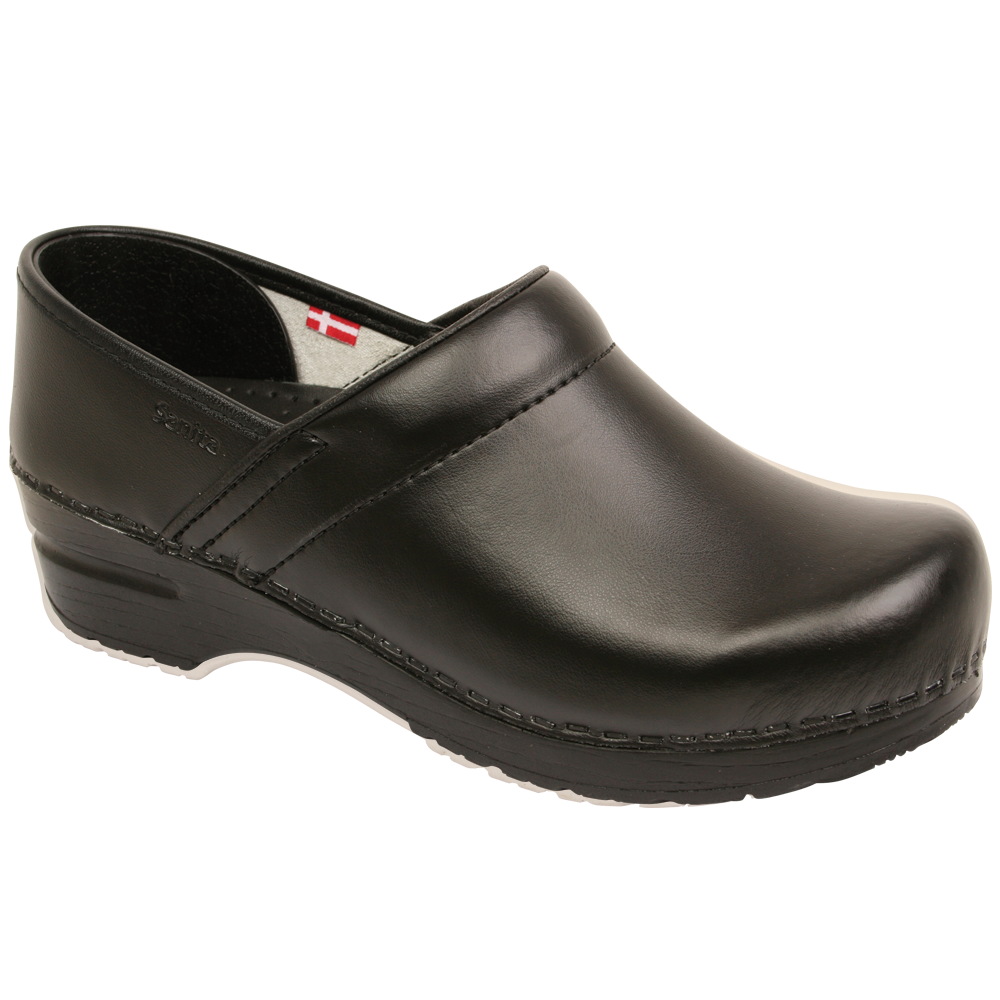 Sanita Professional PU Clogs - 1500006
Sanita Professional PU Clogs - 1500006
$94.00 $117.00
SANITA PROFESSIONAL PU CLOGS
This timeless, everlasting popular Sanita® stylish closed back clog is the perfect combination of design and style for those in the kitchen, hospitality and other occupational fields. The skid-resistant polyurethane outsole provides flexibility that absorbs shock to reduce fatigue along with an anatomically-shaped footbed for comfort.
Professional PU Clog is designed specifically around the foundation of the sole, creating a subtle rocking motion that actually propels you forward while taking pressure off each step. This movement reduces the strain on your lower back and legs, so you can live a lifestyle that allows you to feel good-all the way down to your toes.

An essential for the work place, the Sanita® Professional PU Clog will provide you peace of mind while you handle your day-to-day business!
Article#: 1500006
Material: PU Leather
Colors: Black (2) & White (1) 
Sizes: 35 - 48 
Width: Regular
Heel Height: 1.75"
Sanita Collection: Original
Country of Origin: Poland
NOTE:  Size Limits in White (1)