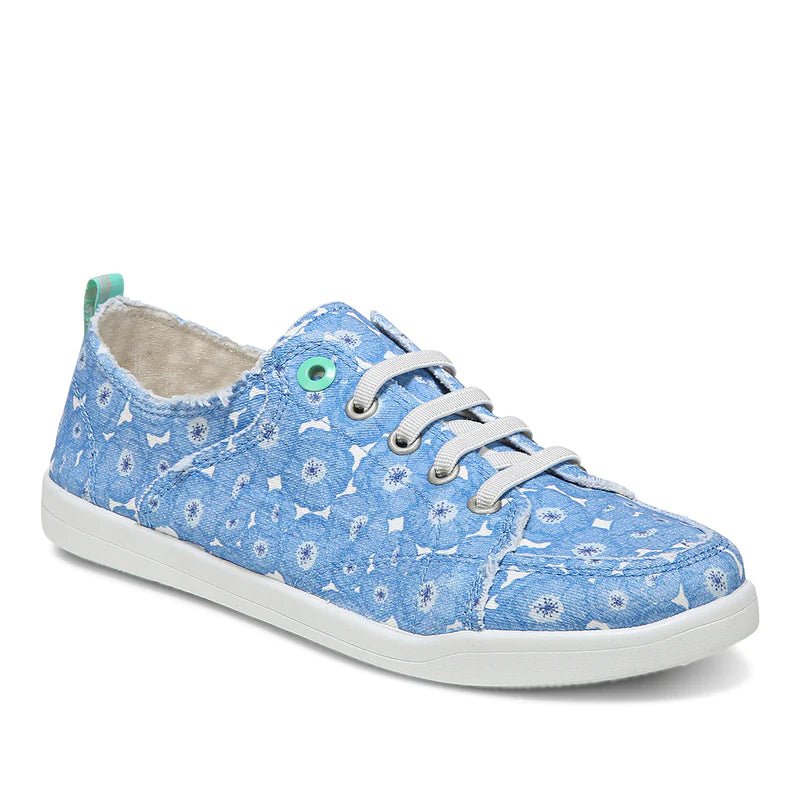 Vionic Beach - Pismo Casual Sneaker III
Vionic Beach - Pismo Casual Sneaker III
$89.95 $95.00
This washable, leather-free slip-on features relaxed construction and eco-conscious materials; part of our sustainable Beach line.
Upper: Ethically produced Cotton & Jersey or Canvas Textile
Outsole: TPR.
Closure: Stretch Cotton Laces.
Foot Bed: Removable Twill Covered EVA.
Vegan
Gender:  Women
Size Runs:  5 - 11
Colors:   Classic Blue Poppy, Roze, Stargazer Poppy, Viola
FIT & CARE
▴
For the greatest comfort, we recommend wearing your new Vionic footwear for just a few hours for the first few days to allow your feet to adjust to the new level of orthotic comfort and support.
Within one to two weeks you should find the product completely comfortable and supportive.
To clean, remove insoles before placing shoes into washing machine.
Use cold water and air dry only.
Do not use a machine dryer; extreme temperatures may cause shoes to shrink.