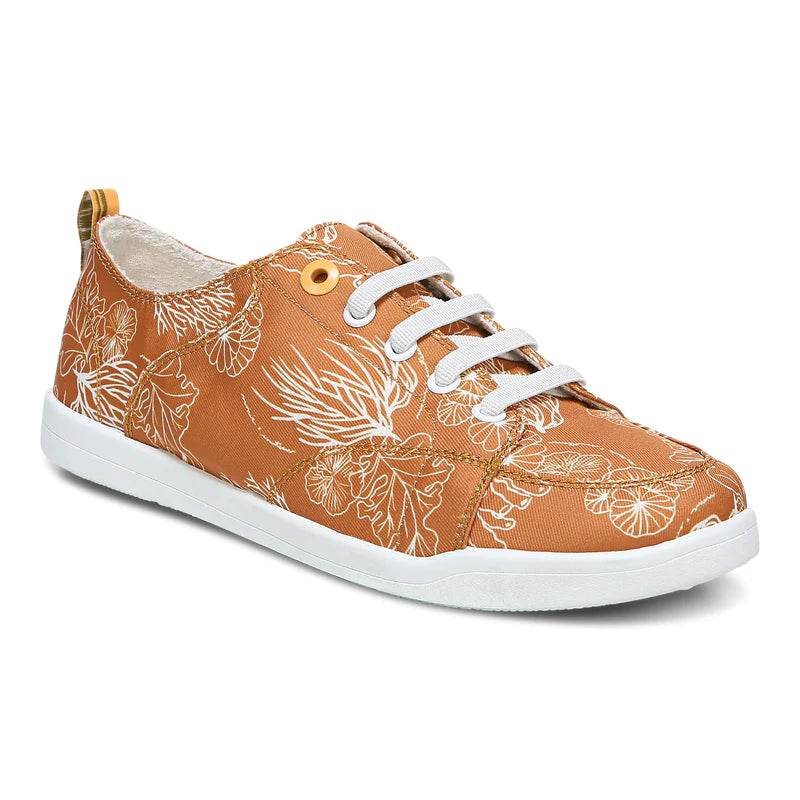 Vionic Beach - Pismo X Proteus
Vionic Beach - Pismo X Proteus
$89.95
Step more sustainably in shoes made with fabric from ocean-bound plastic bottles, featuring hand-drawn coral prints by Vionic designers.
Upper: 100% Post-Consumer recycled material created from plastic bottles.
This Style Contains 3.6 Bottles per Shoe.
Outsole: 80% Rubber / 20% Soybean-Based Compound.
Foot Bed: Removable Twill Covered EVA.
Gender:  Women
Size Runs:  6 - 11
Color:  Starfish Proteus
FIT & CARE
▴
For shipping purposes, a thin layer of textile has been applied to the bottom of your new shoes. It will peel off with wear. This is normal and will not affect their performance in any way.
For the greatest comfort, we recommend wearing your new Vionic footwear for just a few hours for the first few days to allow your feet to adjust to the new level of orthotic comfort and support.
Within one to two weeks, you should find the product completely comfortable and supportive.
To clean, remove insoles before placing shoes into washing machine.
Use cold water and air dry only.
Do not use a machine dryer; extreme temperatures may cause shoes to shrink.